PROFESSIONAL FREEDOM TAX SERVICE
WE WON'T FILE UNTIL YOU SMILE!
| | |
| --- | --- |
| Posted on August 13, 2013 at 4:00 PM | |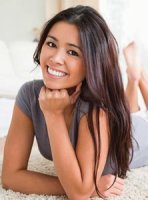 Ed Note:
We don't often think this way, but our relationship status is more than just a detail on our Facebook profile – it's also an important part of our tax forms. Whether you're single or married can make an impact on the financial benefits you are entitled to, and being single doesn't always prove to be the most finances-friendly option.  Kristina of
DINKS Finance
, blogger and former financial planner extraordinaire, helps out with some financial tips for singles.
When you first meet someone, do you look at their left hand to see if they are wearing a wedding ring? I know that I do. For some unknown reason, we are fascinated with people's relationship status. But we're not alone – even Uncle Sam wants to know whether we're single or married. And if you're single, you might be paying more than you would in a relationship.
Benefits for married couples
In the eyes of an employer, single people have a higher turnover risk than a married couple with kids. If someone has no commitment to a family, they don't need to provide for anyone but themselves.  They can decide to leave their job at any time, and this makes employers nervous because it costs thousands of dollars to hire and train an employee. Being married, on the other hand, implies stability, which is then rewarded by tax breaks and fiscal benefits.
This isn't the best situation for single people as they have only one income and don't get to enjoy the fiscal benefits and tax deductions that married people receive.
If you are a married couple in a dual income household and you file joint taxes, you have the benefit of investing in a spousal IRA subject to certain
limitations
. This allows the higher earning spouse to contribute into a retirement account in their spouse's name and receive the individual $5000 tax deduction twice. That's a quick $10,000 reduction of taxable income for married couples who file joint taxes and max out their retirement accounts each year.
Another tax benefit of being married is the option to transfer your entire estate to your spouse completely tax-free. If an estate is being transferred to anyone other than a spouse, it may be subject to estate taxes at death.
Save money on your single expenses
Singles don't necessarily enjoy all the benefits that married people do, but don't worry; there are ways to save money in your singlehood by following these simple tips:
Max out your retirement accounts. Contributing to a 401(k) plan provided by your employer allows you to reduce your taxable income while also adding to retirement savings.  Some employers may also offer a Roth 401(k) plan.  This type of plan does not give you a tax deduction when you put money into the account, but all money coming out of a Roth 401(k) during retirement will be tax-free.  In other words, your earnings in the Roth 401(k) plan will grow tax-free.
Give full disclosure to your tax preparer. Your tax preparer knows all the personal loop holes and available deductions for singles. When you go and visit your preparer in April, tell them everything about your past year; even if you don't think it's relevant to your taxes they may be able to find a deduction.
Keep track of all your expenses throughout the year from your cell phone bill and medical receipts to the cost of your public transportation and tuition. Your tax preparer may be able to find tax deductions in the most unusual places, so tell them everything.  If you are in school – even part time – you are allowed to deduct up to $4000 of all undergraduate expenses including the cost of tuition, books and other scholastic materials or may be able to claim an education credit of up to $2,500.
You should also keep a record of all your medical expenses throughout the year because if you have expenses that were not refunded by your insurance company, then you can deduct them if the total amount is generally more than 10% of your Adjusted Gross Income (AGI Line 38 on Form 1040).
Categories: Freedom Talk
/