PROFESSIONAL FREEDOM TAX SERVICE
WE WON'T FILE UNTIL YOU SMILE!
| | |
| --- | --- |
| Posted on March 1, 2014 at 3:38 PM | |
Ed note:
Your credit score may just seem like another ordinary number, but there is actually quite a lot to learn from your credit report.
Meg Favreau
of
Wise Bread
looks at some of the most revealing things you'll find....
Your credit report is one of the most powerful financial tools you have access to, and checking your report regularly can help you do everything from buy a house to catch a criminal. If you've never checked your credit report before, you might wonder why you need to now — after all, you've gotten along fine without it. But read on for reasons why you need to check your credit report, plus information on how to do it and how to resolve errors.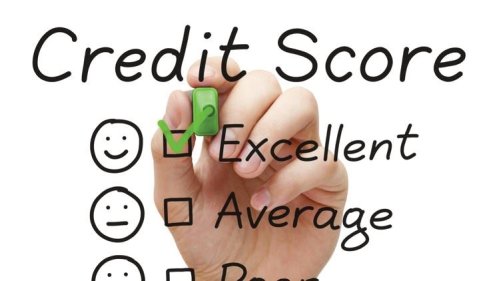 Your credit report is more than just a glimpse of your financial health– it's a way to see how other people see you. Financially speaking, do you look like someone a landlord would want to rent an apartment to? Someone who banks would want to give a loan to? If not, it's time to make some financial changes, including paying all your bills and debts on time and in full every month. It's difficult to give an exact number to shoot for, since different lenders can use different scoring systems. But

credit rating agency Experian

notes that "a score above 700 usually suggests good credit management."




You Need to Make Sure Your Identity Hasn't Been Stolen




Often, when we think of

identity theft

, we think of someone stealing our credit card numbers. But people can also open new credit cards in your name, which might be more difficult to find out about. When you look at your report, make note of any accounts you don't remember opening.




You Need to Check If You Missed Any Loan Payments




If you missed a payment on a loan and didn't realize it, this will show up on your credit report – alerting you that you need to start paying again.




You Need to Look for Errors




Occasionally, you may have an error on your credit report — it does happen, and you want to catch errors before they seriously damage your credit. Make sure all of your information is correct and up to date, that your payment history is accurate, and that any accounts you've closed aren't still marked as open.




How to Get Your Credit Report




You can get your

credit report for free

once a year from the three federally authorized credit reporting agencies. If you want to really keep an eye on your financial health throughout the year, get your report from one of the agencies now, the next one in four months and the third four months after that.




What to Do If There's a Problem With Your Credit Report




If something seems wrong, contact both the agency that you got your credit report from and the creditor in question. If you run into problems, you can also file a

credit reporting complaint

with the Consumer Federal Protection Bureau.

Categories: Economy

0

/