PROFESSIONAL FREEDOM TAX SERVICE
WE WON'T FILE UNTIL YOU SMILE!
| | |
| --- | --- |
| Posted on March 3, 2014 at 2:57 PM | |
The ranks of the world's billionaires continue to scale new heights–and stretch to new corners of the world. Our global wealth team found 1,645 billionaires with an aggregate net worth of $6.4 trillion, up from $5.4 trillion a year ago. We unearthed 268 new ten-figure fortunes, including a record 42 new women billionaires. In total, there are 172 women on the list, more than ever before and up from 138 last year. 

Bill Gates is back on top after a four-year hiatus, reclaiming the title of world's richest person from telecom mogul Carlos Slim Helu of Mexico, who ranked No. 1 for the past four years. Gates, whose fortune rose by $9 billion in the past year, has held the top spot for 15 of the past 20 years. Spanish clothing retailer Amancio Ortega (best known for the Zara fashion chain) retains the No. 3 spot for the second year in a row, extending his lead over Warren Buffett, who is again No. 4. American gambling tycoon Sheldon Adelson, who added $11.5 billion to his pile, makes it back into the top ten for the first time since 2007. Another first: A record net worth of $31 billion was needed to make the top 20, up from $23 billion last year.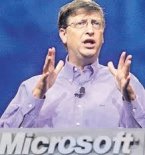 $76 billion (UP)
Source: Microsoft, investments
Age: 58
Residence: Medina, Wash.
Self-made

He's back. Helped by a bounce in shares of Microsoft, Bill Gates returns to the top of our annual Billionaires List this year after a four year hiatus. He is worth $9 billion more than a year ago, and has now been the world's richest person for 15 out of the past 20 years. The Microsoft cofounder, who stepped down as chairman in February, has agreed to spend more time helping the software company's product managers work on innovations. Meanwhile, Gates, who has given away more than $28 billion in his lifetime, remains focused on his foundation's efforts to eradicate polio (he secured $335 million in pledges to the cause from billionaire comrades, including $100 million each from Mexico's Carlos Slim and former New York City Mayor Michael Bloomberg) and getting fellow billionaires more involved with philanthropy.  ]
2. Carlos Slim & Family
REUTERS/Edgard Garrido
$72 billion (DOWN)
Source: telecom
Age: 74
Residence: Mexico
Self-made

His four-year run as world's richest person has come to an end, primarily because shares of Minera Frisco, his mining company, have fallen more than 50% in the past year as the price of gold and copper plummeted. That plus a dip in the value of his largest asset, pan-Latin American telecom firm America Movil, combined to knock $1 billion off his net worth, making him the only billionaire among the world's 10 richest to get poorer in the past year. America Movil has come under pressure in Mexico after the passage of a new anti-monopoly telecom and media law. America Movil has 70% or more market share of both the landline and mobile markets in Mexico. Slim also holds a controlling interest in industrial conglomerate Grupo Carso, financial venture Grupo Financiero Inbursa, real estate enterprise Inmuebles Carso and infrastructure development and operating company Impulsora del Desarrollo y el Empleo en América Latina, or Ideal. He continues to hold minority stakes in U.S. companies Saks Fifth Avenue and The New York Times Co.
3. Amancio Ortega
Getty Images
$64 billion (UP)
Source: retail
Age: 77
Residence: La Coruna, Spain
Self-made

World's richest retailer Ortega added $7 billion to his fortune this past year, expanding the gap between him and number four, Warren Buffett. He is up a total of $26.5 billion in the past two years. Though he stepped down as chairman of Inditex (best known for its Zara brand) in 2011, he still owns nearly 60% of its shares. He also has a growing real estate portfolio, estimated to be worth nearly $4 billion, much of it acquired at bargain prices during the financial downturn. Among his properties: the iconic Torre Picasso, a 43-story skyscraper in Madrid (Google is a tenant). In the past year, he's bought four new buildings in Madrid, New York and London for around $830 million, taking the number of buildings he owns to 26. A railway worker's son, he started as a gofer in a shirt store. With then-wife Rosalia Mera, now deceased, he started making dressing gowns and lingerie in their living room. They had a daughter Sandra, and a son, Marcos. Ortega is now married to Flora Perez Marcote, with whom he had another daughter, Marta.
4. Warren Buffett
Dave Weaver/AP Images for Dairy Queen
$58.2 billion (UP)
Source: Berkshire Hathaway
Age: 83
Residence: Omaha, Neb.
Self-made

Now in his ninth decade, Buffett is still doing huge deals. Last year he teamed up with 3G Capital to pick up iconic ketchup maker H.J. Heinz for $23.2 billion, invested nearly $4 billion in ExxonMobil and a Berkshire Hathaway subsidiary bought Nevada's NV Energy for $5.6 billion. All of this helped boost his fortune by $4.7 billion despite his gift of $2 billion in Berkshire stock to the Gates Foundation in July, bringing his lifetime giving to $20 billion. Secret to his success? In his investment letter in 2014, he told Berkshire Hathaway shareholders his best investment wasn't a stock or business, it was buying Benjamin Graham's book "The Intelligent Investor" in 1949. The book's simple, logically sound approach changed his financial life, he said. As for his advice to investors today, the Oracle of Omaha said in February, as the S&P 500 again touched record levels, to steer clear of market euphoria and focus on the potential for profits over time.

5. Larry Ellison
REUTERS/Stephen Lam
$48 billion (UP)
Source: Oracle
Age: 69
Residence: Woodside, Calif.
Self-made

CEO of Oracle, Ellison is worth $5 billion more in 2014, thanks to rising value of his software company's shares. In September his Oracle Team USA pulled off a stunning comeback from a seven-race deficit to win its second consecutive America's Cup sailing race. Ever the competitor, the Oracle cofounder said in an August interview that Apple's best days are behind it since the death of close friend Steve Jobs and that Google's alleged infringement on Oracle's patents in its Android software was "absolutely evil." Ellison collects houses on Malibu's Carbon Beach and also owns of 98% of Hawaii's Lana'i Island. A recently launched website for the island reveals his larger plans, including a 2015 film festival on the island. His daughter Megan is a growing Hollywood powerhouse and has financed a string of critical successes including "American Hustle" and "Zero Dark Thirty."

6. Charles Koch — tied
Getty Images
$40 billion (UP)
Source: Diversified
Age: 78
Residence: Wichita, Kans.
Inherited & Growing

Chairman and CEO of Koch Industries, the country's second largest private company with sales of $115 billion, a post he's held since 1967. He is worth $6 billion more than a year ago as Koch Industries steadily expands, buying electronics-components maker Molex for $7.2 billion and cellulose fibers producer Buckeye Technologies for $1.5 billion. He and his brother David, with whom he owns 84% of Koch, are funneling a chunk of their money to try and win the Senate for Republicans in the 2014 midterm elections, prompting Sen. Harry Reid to accuse them in January of "actually trying to buy the country." A Koch spokesman said Reid's comment was "disrespectful and beneath the office he holds." 

6. David Koch — tied
REUTERS/Brendan McDermid
$40 billion (UP)
Source: Diversified
Age: 73
Residence: New York City
Inherited & growing

New York City's richest resident is $6 billion richer than a year ago. He and his brother Charles, with whom he shares the fortune, own 84% of $115 billion (sales) Koch Industries, America's second largest private company with interests in oil pipelines, refineries, building materials, paper towels and even Dixie cups. David was a top donor to the Republican Governors Association in 2013, giving $1.25 million to the cause. 


8. Sheldon Adelson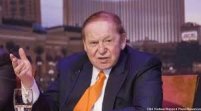 REUTERS/Yuya Shino
$38 billion (UP)
Source: Casinos
Age: 80
Residence: Las Vegas
Self-made

Adelson made an average of $45 million a day in 2013, vaulting him into the top 10 richest for the first time since 2007. Shares of his Las Vegas Sands, worth more than all other U.S. casino companies combined, continued climbing thanks to booming business in Asia, where he plans to keep expanding. After several months of talks and negotiations, in December Adelson dropped plans to develop a $30 billion megaproject in Madrid's suburbs. Investors didn't blink -- the stock rose more than 3% the next month. He spent $100 million trying to get a Republican in the White House in 2012. He's now using his vast fortune to fight Internet gambling in America, pitting himself against some of the biggest names in finance, private equity and gambling. He told FORBES he is willing to "spend whatever it takes" to win.



9. Christy Walton & Family



$36.7 billion (UP)
Source: Wal-Mart
Age: 59
Residence: Jackson, Wyoming
Inherited

Walton is the richest woman in the world once again, taking back the spot from L'Oreal heiress Liliane Bettencourt. Walton has now held that title for 4 out of the last 5 years. She inherited her wealth when husband John Walton - a former Green Beret, Vietnam war medic and son of Wal-Mart's founder - died in an airplane crash in 2005. John's side investment in First Solar had boosted Christy's net worth well above the rest of her family, but the stock sank in 2011, narrowing her lead. First Solar stock has since revived, up 47% in past year, boosting her net worth by $466 million. The bulk of her holdings are in Wal-Mart, the massive retailer founded by her father-in-law Sam Walton and his brother James in 1962. The shares of the retailer are up 6% in past year. Christy received $460 million in Wal-Mart dividends after taxes in 2013.

10. Jim Walton



Jim Walton (left), Alice Walton and Robson Walton (AP Photo/April L. Brown)
$34.7 billion (UP)
Source: Wal-Mart
Age: 66
Residence: Bentonville, Arkansas
Inherited

The youngest son of retail visionary Sam Walton saw a nice bump in his wealth last year thanks to a 6% rise in Wal-Mart's share price. Mr. Sam's store remains a powerhouse worldwide, with 2013 sales of nearly $470 billion and 2.2 million employees in 11,000 stores. Jim took in more than $475 million in dividends after taxes in 2013. He is also the CEO of the Walton family's Arvest Bank, which has branches in Arkansas, Kansas, Oklahoma and Missouri. The bank is worth about $1.8 billion, with net profits of nearly $100 million in 2012.
Categories: Economy
/