PROFESSIONAL FREEDOM TAX SERVICE
WE WON'T FILE UNTIL YOU SMILE!
| | |
| --- | --- |
| Posted on February 19, 2019 at 3:37 PM | |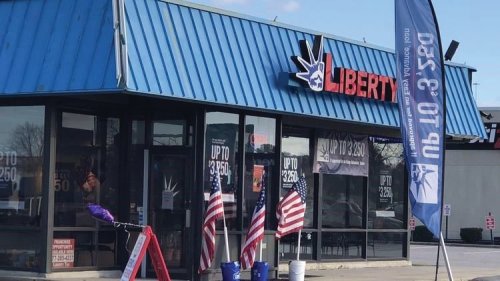 The Internal Revenue Service and the Department of Justice have pursued multiple cases against Liberty Tax franchises in recent years, but the IRS has also been investigating the company itself, according to a Liberty Tax financial filing. Multiple cases have been brought against individual franchisees who collectively operated hundreds of stores. In April, the Department of Justice sued to shut down a longtime Florida franchisee with corporate connections, accusing it of filing fraudulent tax returns. Under "other matters" in the filing, the company says "the IRS has been conducting an investigation of our policies, practices and procedures in connection with such tax return preparation activities." The case, which seeks $1 million in what the federal government described as ill-gotten gains, is pending in a Florida federal court. In 2016, at least 70 franchise locations were shut down and scrutinized by federal authorities.
Liberty Tax founder John Hewitt had been ousted as the CEO that year after an internal investigation determined he could be fired for cause. He was ultimately fired without cause but remained in control of the board of directors because of the class of shares he owned, causing a management shakeup.
Among the fixes the company said it had made: buying Hewitt out of his stock and forcing his resignation from the board, forcing the resignation of his appointed board members, hiring a new chief financial officer and retaining franchisee Nicole Ossenfort as the company's CEO and president, electing new board members and hiring Ernst & Young to review its corporate governance practices.
Categories: Information
/